Explore
"Nobody owns the world. So, feel free to explore it." E.A. Cabaltica
What activities make it a perfect day for you?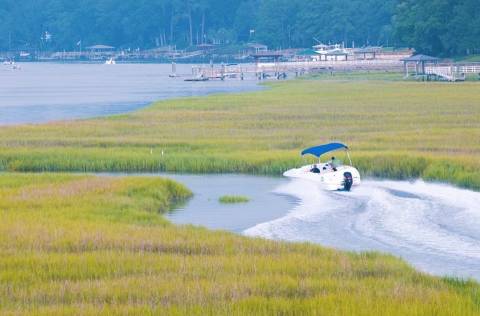 A perfect day on Hilton Head Island could begin with Sunrise on the beach.  The darkness of night is dusted away as the sun begins its journey in the sky, painting ribbons of color on the horizon.  A leisurely walk to the beach, coffee, and a comfy beach chair are all you need to enjoy a sunrise like no other.
From there, you may choose to relax at the beach all day or search for an exciting adventure, a bit of culture, or perhaps some fine dining.  Hilton Head Island offers boundless opportunities to create the perfect vacation...rain or shine! 
After your busy day, it's time to retire for the evening.  But, the day doesn't have to end there.  Our spacious villas and houses lend themselves to fun game nights and movie nights.  Perhaps your villa has a rooftop deck, ideal for stargazing.  Maybe your house has a private pool where a midnight swim tops off your evening.
When at last you sink into your comfy bed, thoughts of your day fill your head as you drift off into a restful sleep.  Then it's time to wake, relaxed, refreshed, and ready to begin another day in your island paradise.
Dining?  Shopping?  Live Music?  Parks & Trails?  Golf?  Tennis & Pickleball?  Water Sports?  Adventures?  Rainy Day Activities?
Check the daily tide charts and the weather to help plan your adventures.
The Beaches of Hilton Head Are Calling